LIMA, Feb 8 (NNN-ANDINA) — The Government of Peru —through its Foreign Affairs Ministry— extended its deepest condolences and solidarity to the people of Bolivia for the human and material losses caused by landslides and floods that hit Beni and La Paz departments.
Mass wasting events —triggered by torrential rain since last weekend— have left 15 dead, 7 missing, and several wounded so far.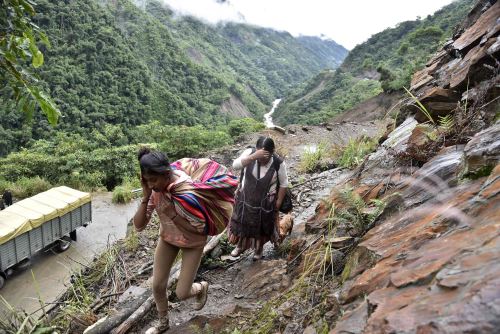 The landslide blocked a road linking the capital La Paz to the northern town of Caranavi, the gateway to the Amazon rainforest in this country.
Bolivian President Evo Morales on Tuesday ordered the implementation of an air bridge to help those injured. 
According to a report by the Ministry of Defense, mass movement events have affected 1,673 families so far. — NNN-ANDINA