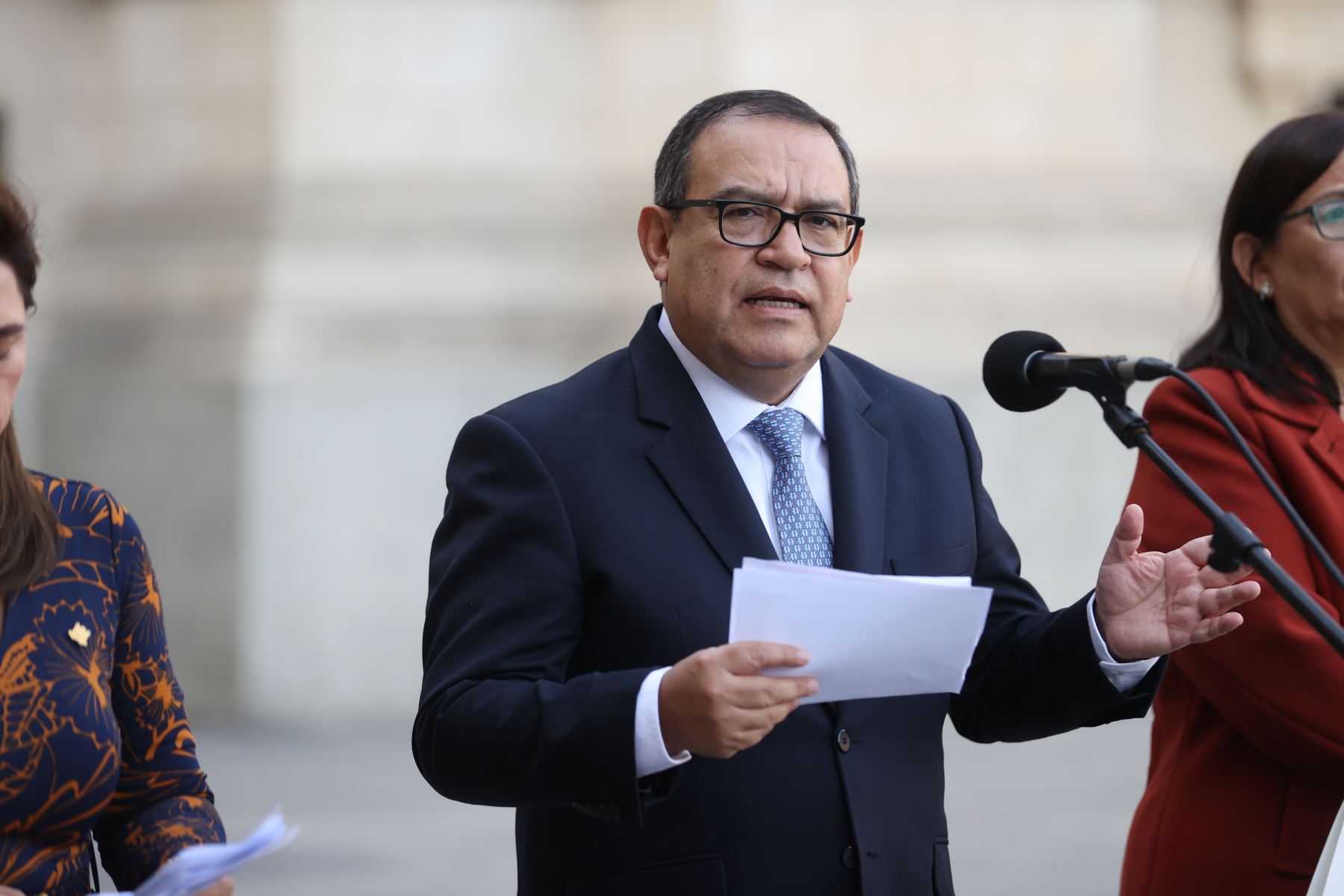 PARIS, June 9 (NNN-ANDINA) — Prime Minister Alberto Otarola affirmed that the Peruvian Government seeks to enter a new phase in international relations, noting that the country's bid to join the Organisation for Economic Co-operation and Development (OECD) will lead to achieving such goal.
Moreover, its incorporation will make it possible "to conclude institutional reforms so as to ensure a more assertive governance that provides high-quality services to Peruvian citizens," he said in an interview with RFI-France 24.
Within said context, the aim is also "to relaunch Peru's stance on its relationship with Europe and the world, through public management and the resumption of the political reform," Otarola explained.
In this regard, the Cabinet chief stated that the current Constitution "has allowed Peru to be the leader in terms of economic growth in Latin America."
In addition, he said Peru is the country with the highest growth (3%) and lowest inflation rates in the region.
As for the bilateral ties with Mexico, the Prime Minister underlined that the Government is concerned about the Mexican President's attitude of not handing over the Pro-Tempore Presidency of the Pacific Alliance to Peru, which he ought to have done.
"We are working to find a pragmatic solution to this impasse, through the Ministry of Foreign Affairs," he indicated.
"The attacked country was Peru. It (Mexico) has attacked our democracy and our President," Otarola said, referring to the statements made by President Andres Manuel Lopez Obrador.
On the matter, the head of the Ministerial Cabinet highlighted the fact that the Ministry for Foreign Affairs, European Union and Cooperation of Spain has taken an opposite position, recognizing the Peruvian Government. — NNN-ANDINA