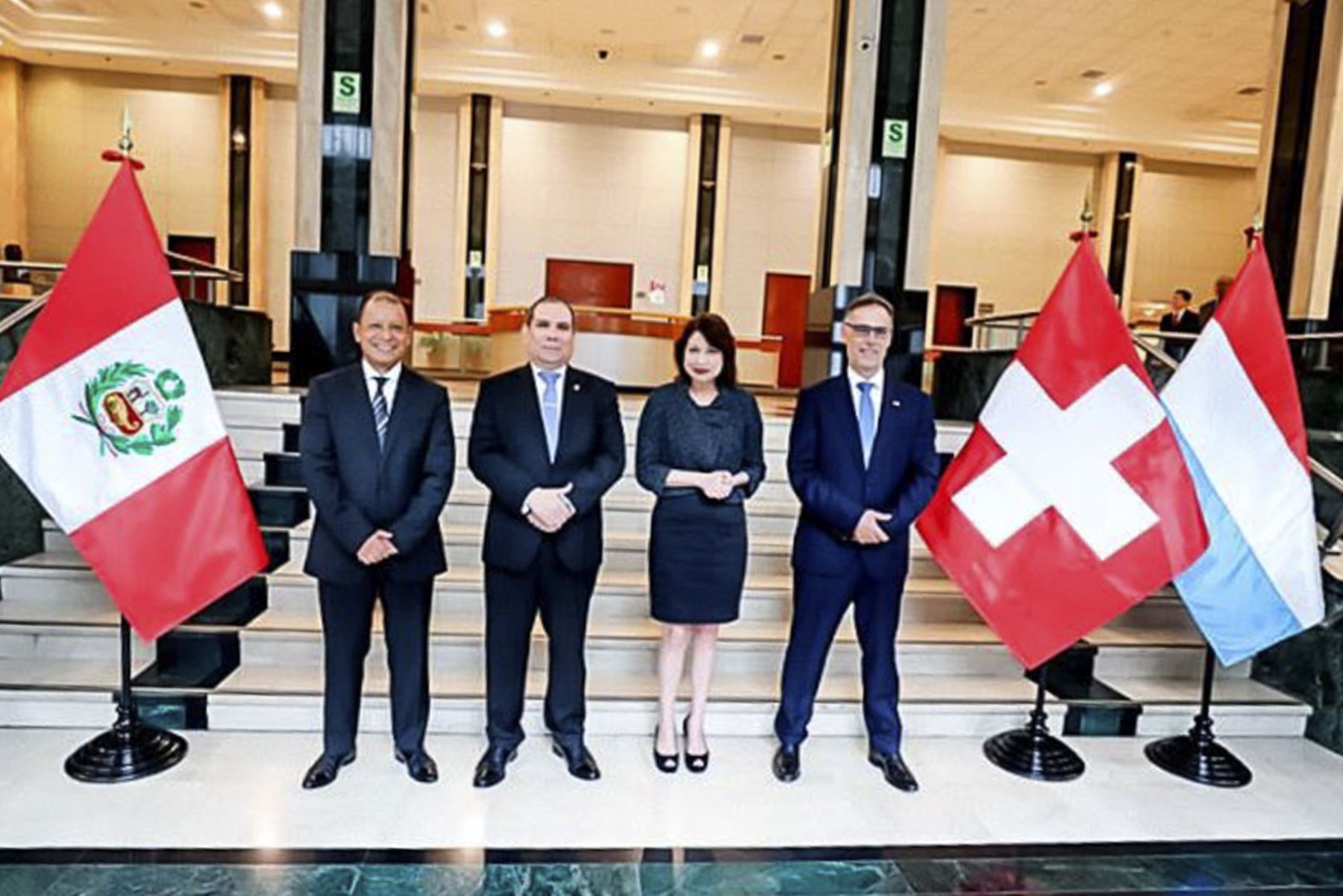 LIMA, May 26 (NNN-ANDINA) — Judiciary Chair Javier Arevalo on Thursday highlighted the effectiveness of the alliance with States such as the coordination of the bodies within the national justice system to fight transnational criminal activity, mainly the scourge of corruption, which is a threat to democracy.
As a result of this national and international joint effort, more than US$16 million have been returned to Peru from Switzerland, as well as over €9 million from Luxembourg, which are funds derived from corruption.
Arevalo confirmed this during his participation at the Second Meeting of the State Parties to the Tripartite Agreement regarding the Transfer of Confiscated Assets, held at the headquarters of the Ministry of Foreign Affairs in the Peruvian capital, Lima.
"Criminal activity has succumbed to developments in the globalized world, hence the existence of transnational criminal activity these days. In this regard, corruption becomes a threat to the stability of societies," he expressed.
On the matter, the Supreme Judge stressed the role of the Judiciary in the frontal fight against corruption, adding
"The Judicial Branch will rise to the occasion and will respond to citizens' demands."
However, Arevalo lamented that the identification, investigation, and punishment of corruption and organized crime cases are becoming increasingly complex, which weakens the State and generates citizens' distrust and dissatisfaction towards public institutions.
"The strengthening of the Judiciary's fight against corruption and organized crime will contribute to increasing the institution's capacity, as well as the level of interoperability and coordination at the System of Administration of Justice, in order to achieve greater effectiveness in the fight against corruption and organized crime in the country," he saaid. — NNN-ANDINA