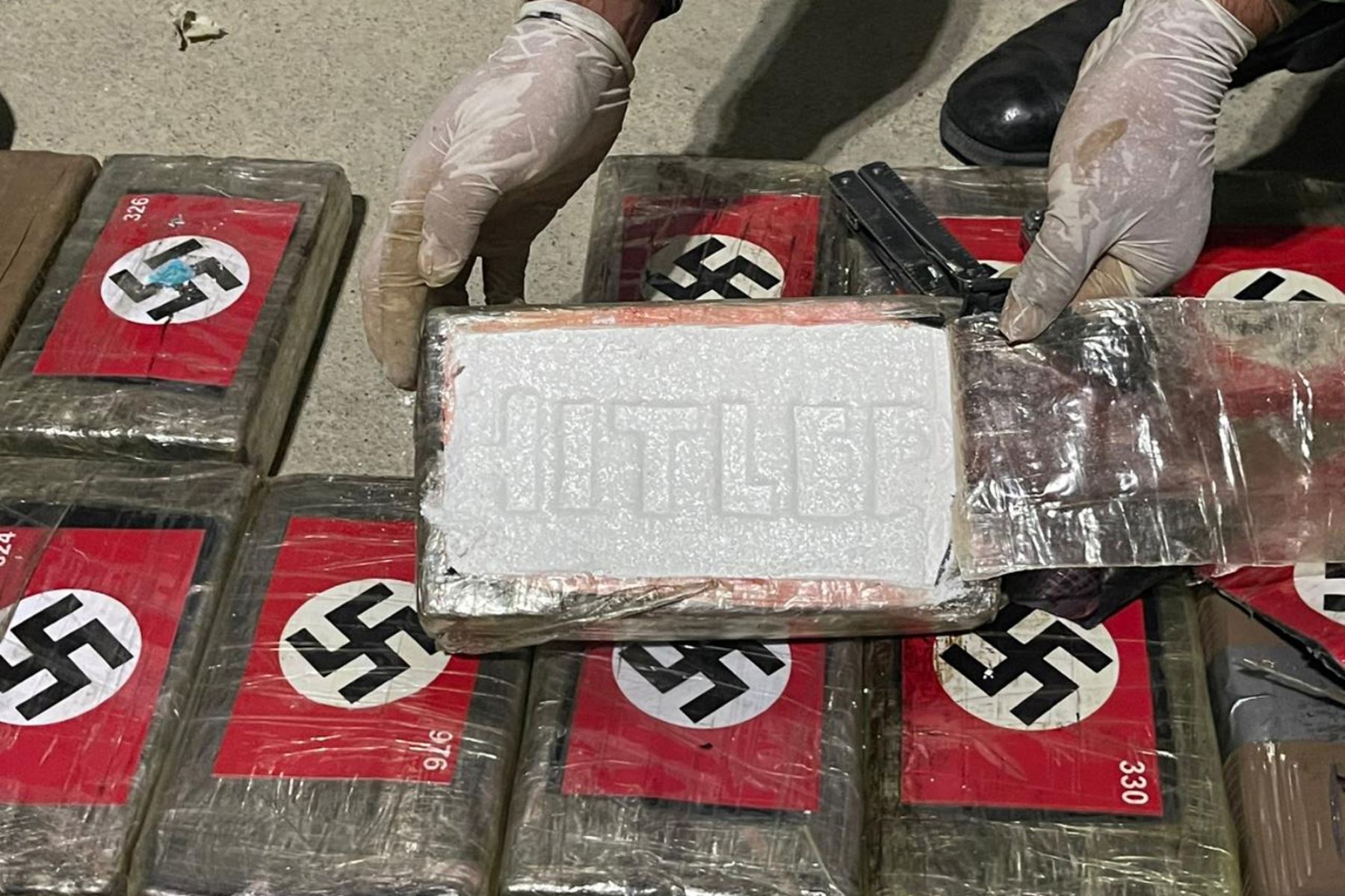 LIMA, May 26 (NNN-ANDINA) — The Port of Paita Captaincy took part in a multi-sector operation carried out at the EuroAndino Port Terminal, which found 50 packages filled with cocaine hydrochloride on a container ship in Peru.
MSC ANISHA R. (IMO: 7910682), the ship that carried the brick-type packages, was sailing under the flag of Liberia. 
It should be noted that the bricks were covered in Nazi symbols and had 'Hitler'imprinted into them.
The operation was carried out in coordination with representatives of the Anti-Drug Directorate (Dirandro) of the Peruvian National Police (PNP) and the Special Prosecutor's Office for Illicit Drug Trafficking Crimes headquartered in Piura region.
Accordingly, Peruvian authorities ordered the immobilization of the ship for the corresponding proceedings.
Thus, the Port of Paita Captaincy reaffirms its commitment to deter all illegal activity in the maritime area of its jurisdiction.
In a separate operation, the Peruvian National Police (PNP) seized 85 kg of drugs at Km 18 on the access road to the highlands of La Libertad region, in the town of Cerro Blanco, located in Laredo district in the province of Trujillo.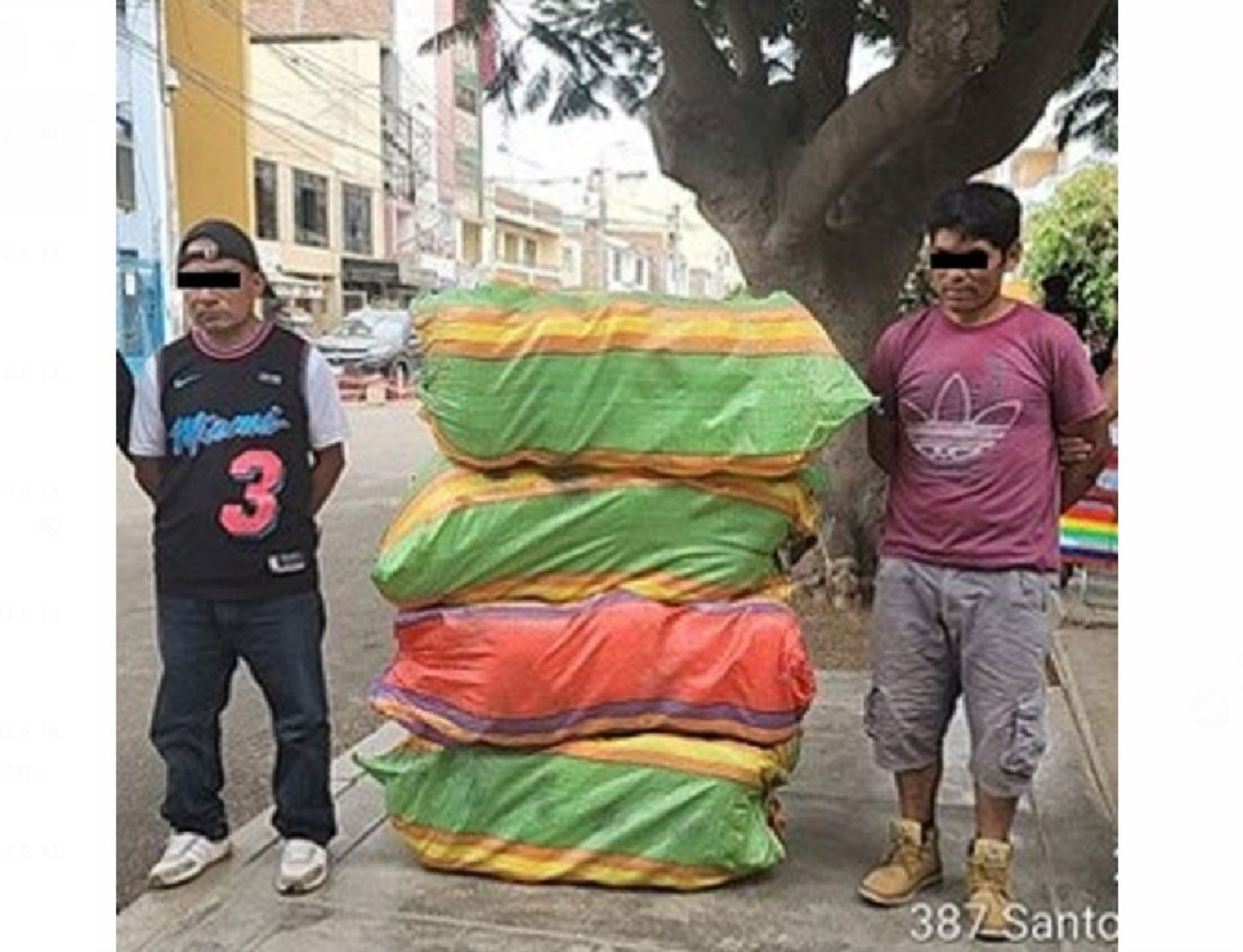 The NPN had been told that a great number of narcotics was going to be introduced into the city of Trujillo from the Andes of La Libertad, so they carried out an operation in the area.
Thus, the police managed to stop the truck —with license plate No. T8W-895— and arrested Flamino Robles Tumbajulca, 42, and Aristoteles Crisologo Flores, 38, who were found in possession of three cell phones and S/1,520 (about US$412) in cash.
After inspecting the vehicle, they found four polyethylene sacks containing 45 marijuana-filled packages covered by a plastic film, totaling 85 kg, which were ready to be distributed to the Trujillo market.
According to reports, the detainees are believed to be members of the criminal group Los Poderosos (The Powerful), which engages in illegal transportation and storage of Cannabis sativa (marijuana).
The detainees, the drug, the vehicle, the money, and the seized goods were brought before the Criminal Investigation Division in Trujillo, to initiate the corresponding investigations and prosecution procedures. — NNN-ANDINA