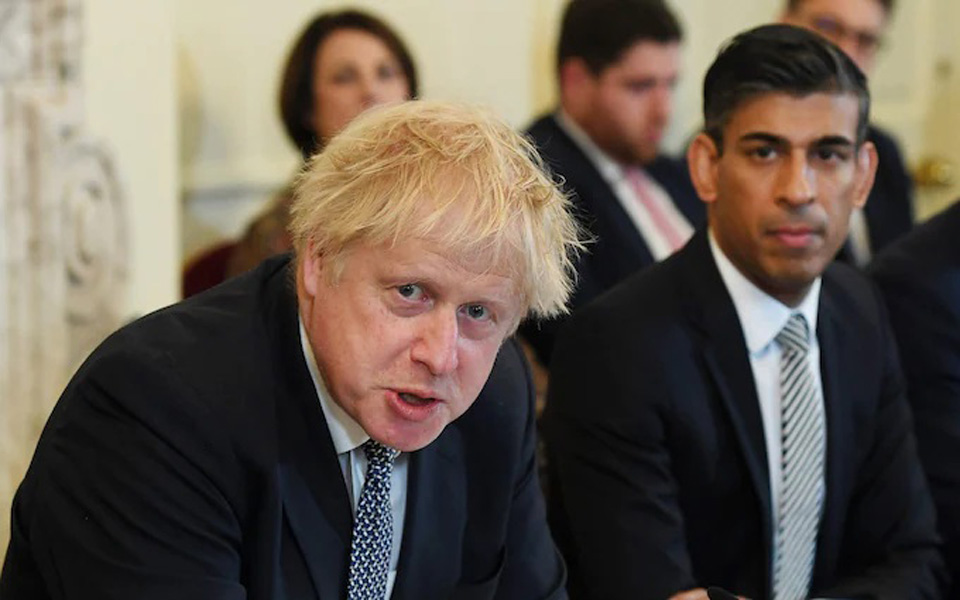 LONDON, July  6 (NNN-AGENCIES) — UK Prime Minister Boris Johnson faces two high-stakes encounters in parliament on Wednesday after his government was rocked by the shock departures of two senior ministers.
  Rishi Sunak resigned as finance minister, and Sajid Javid as health secretary on Tuesday night. Both said they could no longer tolerate the culture of scandal that has stalked Johnson for months.
  They will now sit on the Conservative back benches at the weekly session of Prime Minister's Questions in the House of Commons at 1100 GMT — which promises to be even more combustible than usual.
  Johnson then faces an hours-long grilling from the chairs of the Commons' most powerful committees, who include some of his most virulent critics in the Tory ranks.
  The exits of Sunak and Javid were announced minutes after the prime minister apologised for appointing a senior Conservative, who quit last week after he was accused of drunkenly groping two men.
  Former education secretary Nadhim Zahawi has been elevated to the finance brief.
  Days of shifting explanations had followed the resignation of deputy chief whip Chris Pincher. Downing Street at first denied Johnson knew of prior allegations against Pincher when appointing him in February.
  But by Tuesday, that defence had collapsed after a former top civil servant said Johnson, as foreign minister, was told in 2019 about another incident involving his ally.
  The resignations dominated British newspaper front pages. Under the headline "Johnson on the brink," The Times said the "apparently coordinated" move "dealt a potentially fatal blow to the prime minister".
  "Johnson hanging by a thread as Sunak and Javid walk out," was the assessment from the prime minister's former employers at The Daily Telegraph.
  The Guardian and Financial Times also said the PM was "on the brink" while the conservative Daily Mail tabloid was more colourful: "Can even Boris the Greased Piglet wriggle out of this?"
  The resignations came after Johnson only narrowly survived a vote of no confidence among Conservative MPs a month ago. — NNN-AGENCIES