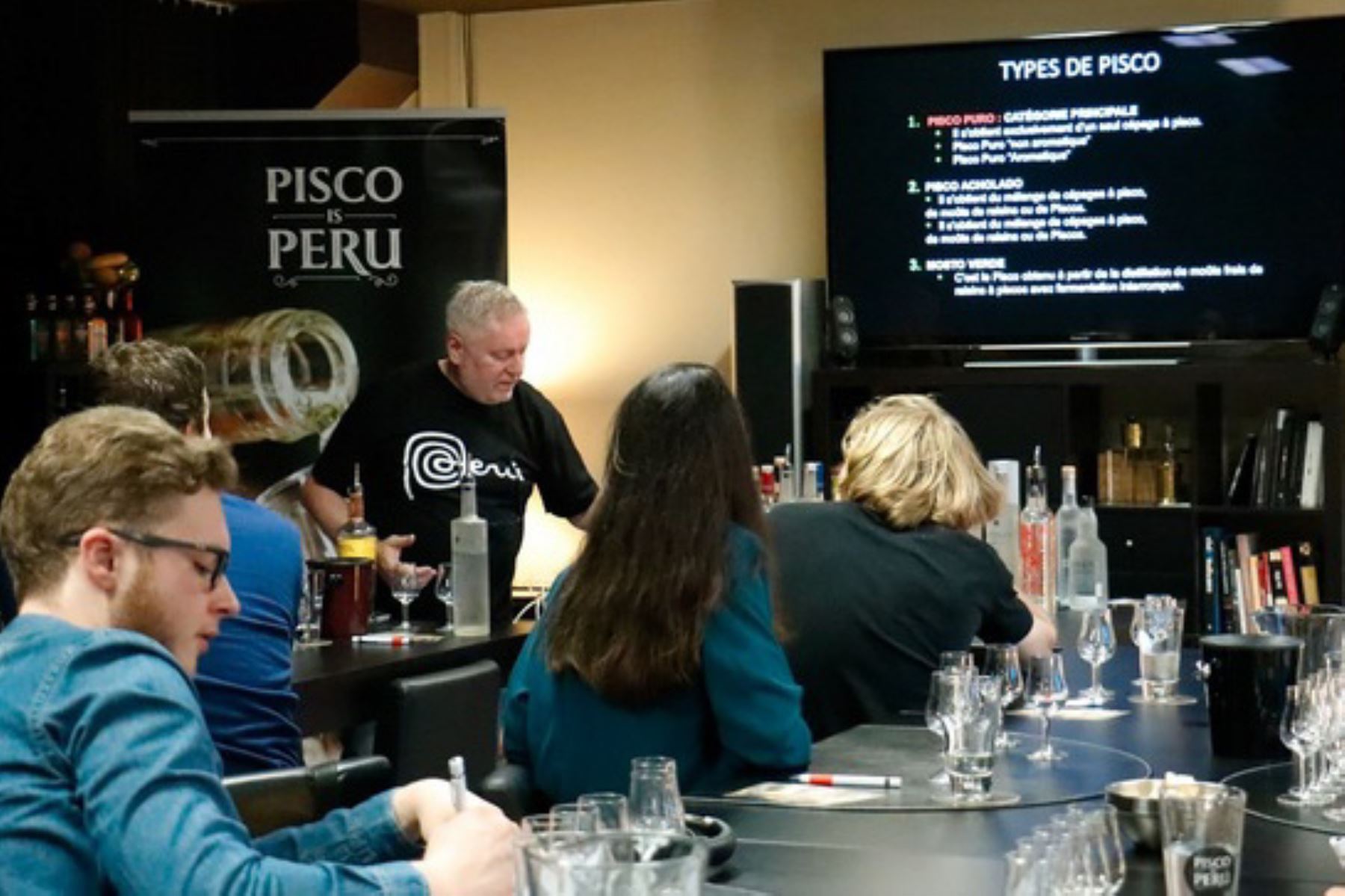 BRUSSELS (Belgium), March 6 (NNN-ANDINA) — Peru's Foreign Trade and Tourism Ministry (Mincetur) —through the Trade Office (Ocex) based in Brussels— inaugurated the first "Pisco College" aimed at boosting the internationalization of the flagship drink.
This education center is aimed at training alcoholic beverage sales directors, bartenders, and international competition juries, among others, in the use of the Inca country's flagship drink. 
According to Ocex Brussels Advisor Rosario Pajuelo, Pisco College is located at the Bar Connector in the European city. 
"Pisco College is a program coordinated between Ocex Brussels and the main pisco cellars (…)," Pajuelo said. 
The classes address the history of pisco, its denomination of origin, market's aspects, as well as an explanation on pisco grape varieties, production areas, distillation process, and a networking session. 
To date, 120 Belgian students have participated in the Pisco College. They will graduate in April 2019, as the first class, with the "Pisco Connoisseur" degree.
"The graduates will be important promoters of pisco, our allies to expand themarket of our drink in northern Europe," the Ocex representative added.
Likewise, this initiative has contributed significantly to the increase of pisco sales in Belgium. 
In this sense, the Inca country's drink exports exceeded US$100,000 in 2018, a 250% rise compared to the previous year. 
Furthermore, thanks to these promotional efforts, pisco has been incorporated in the menu of five-star hotels in the European country, such as the Sofitel Brussels Europe and Pharmacie Anglaise.
Other main destinations in Europe were Spain (44% of the total), the United Kingdom (16%), the Netherlands (12%), Germany (9%), and France (6%). — NNN-ANDINA