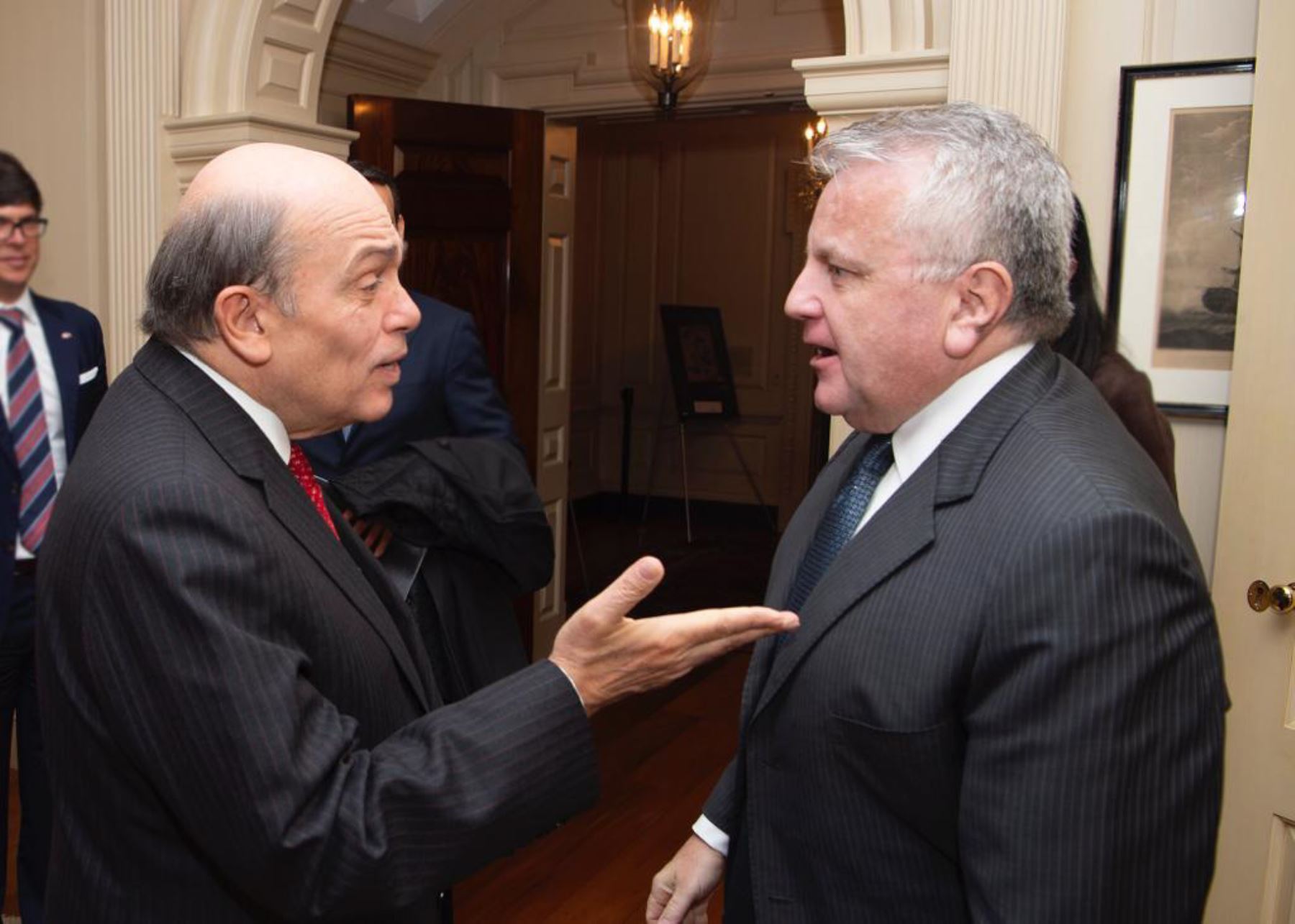 WASHINGTON, Feb 8 (NNN-ANDINA) — Peruvian Deputy Foreign Affairs Minister Hugo de Zela has held meetings with U.S. Deputy Secretary of State John J. Sullivan and U.S. Special Representative for Venezuela Elliott Abrams during a working visit to Washington D.C.
During the meeting, they addressed the political, economic, and humanitarian crisis in Venezuela, as well as the regional efforts to restore democracy in the Bolivarian country.
Afterward, the Peruvian diplomat had an audience with U.S. Assistant Secretary for Western Hemisphere Affairs Kimberly Breier, with whom he addressed the main topics on the bilateral agenda.
They also discussed the assessment and strengthening of cooperation programs in the fight against drug trafficking, transnational organized crime, and corruption.
Likewise, they talked about the scope of the recent attachment of Peru's Agency for Supervision of Forest Resources and Wildlife (Osinfor) to the Ministry of Environment (Minam).
Both authorities agreed on the importance of maintaining Osinfor's independence and noted the benefits and positive effects of the United States–Peru Trade Promotion Agreement (PTPA) since its entry into force ten years ago.
De Zela reaffirmed the Inca country's interest in promoting further participation of U.S. companies in investment projects, specifically to accelerate the reconstruction of northern Peru and close the infrastructure gap.
He also met with U.S. Permanent Representative to the Organization of American States Carlos Trujillo and Senior Director of the U.S. National Security Council's Western Hemisphere Affairs division Mauricio Claver-Carone.
At the U.S. Congress, he spoke with Congressman Albio Sires, chairman of the House Foreign Affairs Subcommittee on the Western Hemisphere. — NNN-ANDINA