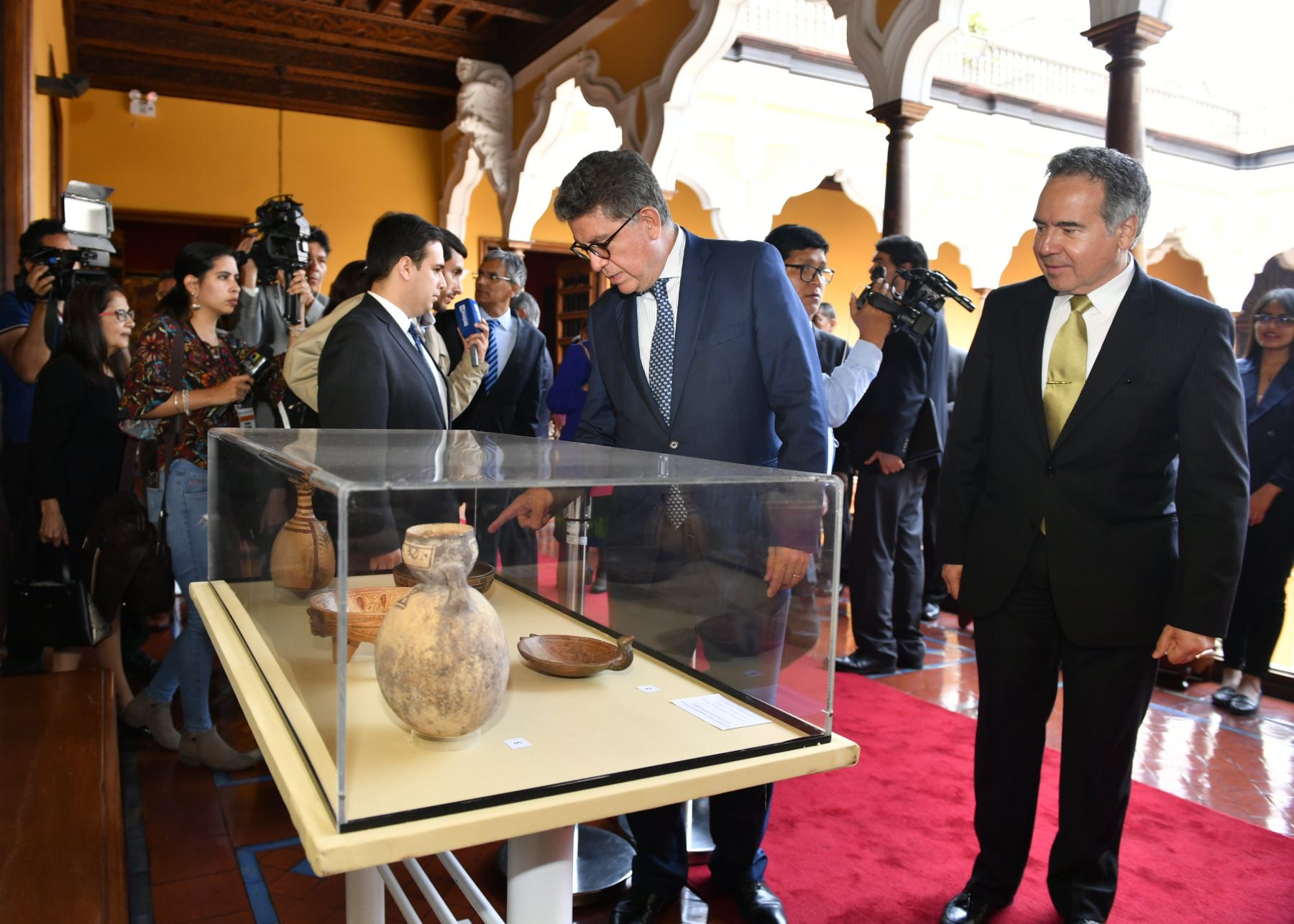 LIMA, Dec 2 (NNN-ANDINA) — Peruvian Ministers Gustavo Meza-Cuadra (Foreign Affairs) and Francesco Petrozzi (Culture) presided over a handover ceremony of cultural objects repatriated from Argentina, Bolivia, Brazil, Chile, United States, and Guatemala.
In total, 834 artifacts returned to Peru as part of the Foreign Cultural Policy Plan.
According to Meza-Cuadra, the return of such cultural property reaffirms Peruvian State's commitment to protecting and rescuing illegally-exported goods.
"We are very happy to have these pieces back in order to enrich collections in our museums, thus captivating the curiosity and imagination of Peruvians, especially young people," he remarked.
Furthermore, the minister said the repatriated goods will help make up multiple memories across the nation.
Over the last five years, he recalled, Peru has managed to recover more than 4,500 objects from Argentina and around 3,000 goods were repatriated from the United States. — NNN-ANDINA