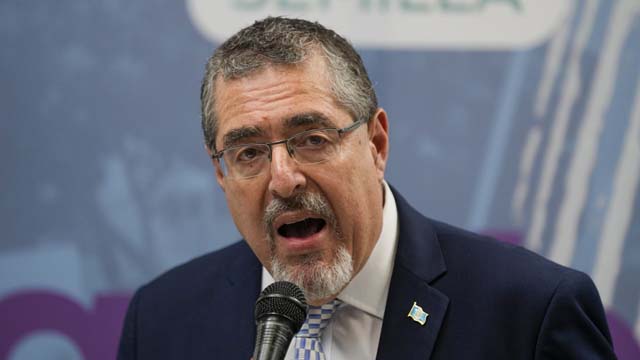 GUATEMALA CITY, Sept 19 (NNN-AGENCIES) — President-elect Bernardo Arevalo of Guatemala asked the Supreme Court to fire the attorney general, accusing her of plotting to keep him from taking power after his surprise election win.
"We are resorting to the law to defend our rights," Arevalo said after visiting the court with hundreds of supporters to present his request for the removal of Attorney General Consuelo Porras and two other officials.
It is the latest episode in a tug-of-war between Arevalo and authorities who have repeatedly moved to act against the politician and his party after he unexpectedly won a presidential election last month.
Arevalo called for Porras' resignation after prosecutors earlier this month seized ballots cast in a first-round election on June 25.
The 64-year-old social democrat pulled off a massive upset to advance to the August 20 runoff, which he won.
He has already filed a criminal complaint against anti-graft prosecutor Rafael Curruchiche and a colleague, Cinthia Monterroso.
In between the two rounds of voting, Curruchiche's office sought to suspend Arevalo's Semilla (Seed) party, provoking international consternation over attempted election interference. — NNN-AGENCIES