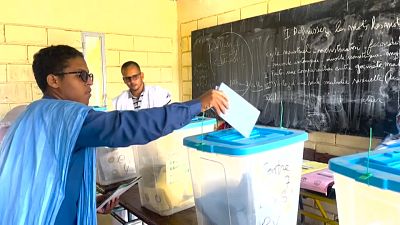 NOUAKCHOTT, May 30 (NNN-AFRICANEWS) —Mauritania's parliamentary elections have delivered their verdict. And the ruling party is rubbing its hands with an overwhelming majority in victory. El Insafe is credited with 107 of the 176 seats in the National Assembly.
President Mohamed Ould Cheikh El Ghazouani's party won 27 of the 36 seats at stake in the second round of legislative elections. Its allies will have 42 MPs.
The opposition had to make do with 27 seats. In the 2nd round, it won 3 seats out of 24 in the first round. Gender parity has yet to be achieved. The new Mauritanian legislature will have 24.2% women members.
Opposition parties and some majority forces challenged the regularity of the ballot and called for a new vote. The results published by the Electoral Commission have yet to be validated by the courts in the event of an appeal. — NNN-AFRICANEWS