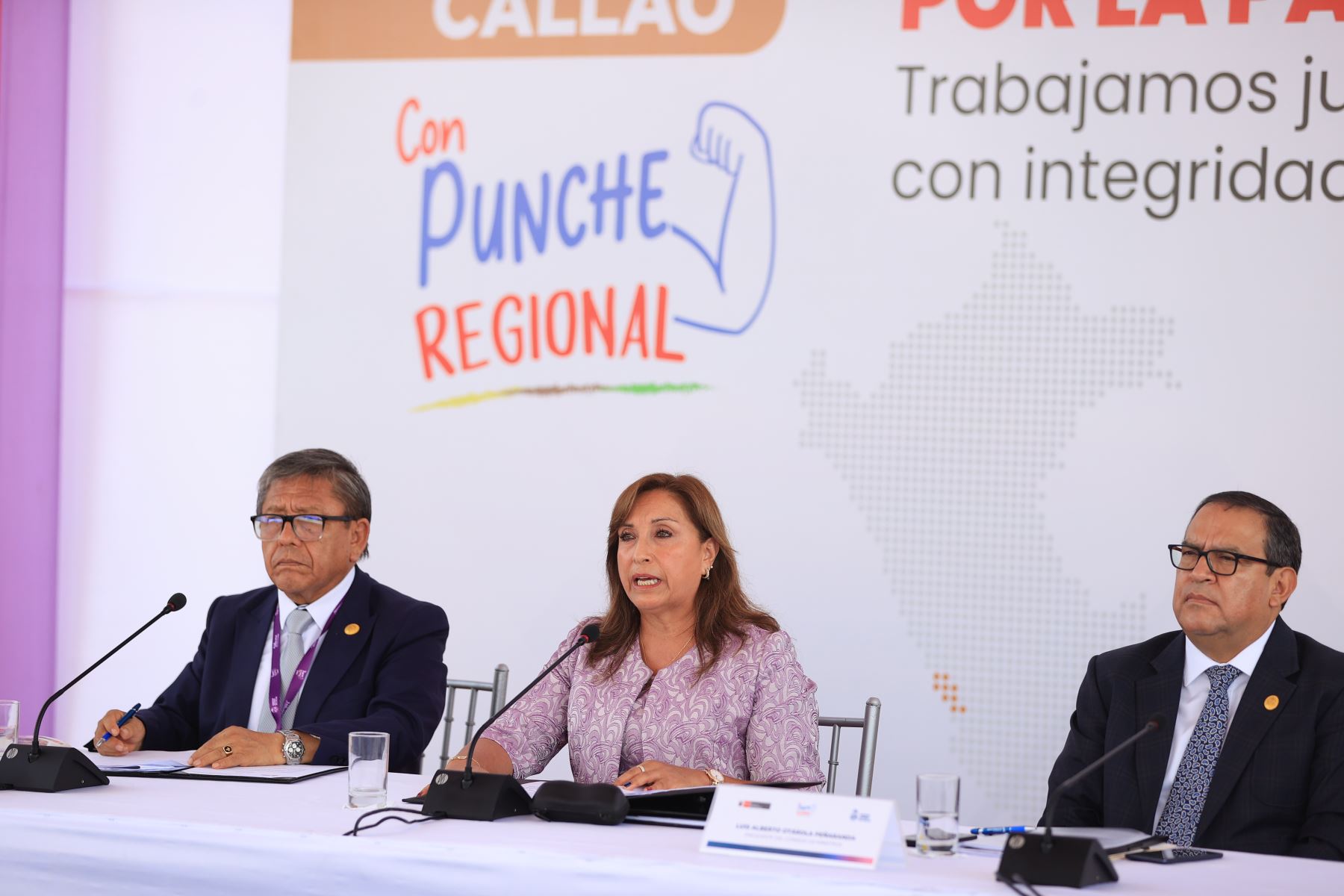 CALLAO (Peru), May 27 (NNN-ANDINA) — Peruvian Pres Dina Boluarte said that her Mexican counterpart, Andres Manuel Lopez Obrador, reveals "a lot of ignorance" when referring to the Peruvian Congress' recent decision to declare him persona non grata.
Boluarte participated in a press conference held following the launch of the 'Con Punche Regional' program in Callao.
Within this framework, the Head of State commented that her Mexican counterpart questioned the fact that Peru's Congress had declared him persona non grata.
In this regard, López Obrador indicated that "Peru is a major people for so little government."
AMLO added that he only lamented not being able to visit the country to meet the population and get to know Machu Picchu.
In response, Boluarte pointed out that said remarks by the aforementioned president reveal "a lot of ignorance despite so much intelligence of the Mexican people."
Likewise, Prime Minister Alberto Otarola expressed support and agreement with Parliament's decision, saying it reflects the existing discontent with AMLO's statements that he deemed as interventionist.

On the other hand, Boluarte confirmed that the Prosecutor's Office had rescheduled the summons for her to give a statement about the deaths that occurred during the political protests that had begun in December 2022. The upcoming event was rescheduled from May 31 to June 6. 

Regarding her participation at said hearing, the Head of State said that "I will answer each of the questions that the prosecutor asks me."
Thus, Boluarte ruled out that she might invoke her right to remain silent during the upcoming event.
During a Congress' plenary session on Thursday, most lawmakers approved the motion that proposes declaring Mexican President Andres Manuel Lopez Obrador a persona non grata.
Motion No. 6513 received 65 votes in favor, 40 against, and 2 abstentions. The initiative had been submitted by Parliament's Foreign Affairs Commission.
Said document rejects the statements made by Mexico's Head of State regarding the political situation in Peru and the government succession by President Dina Boluarte, following a failed coup d'état attempted by ex-President Pedro Castillo on December 7, 2022.
In previous days, Lopez Obrador deemed Peruvian President Boluarte as a "usurper," after he refused to hand over the Pacific Alliance Pro-Tempore Presidency to Peru. — NNN-ANDINA