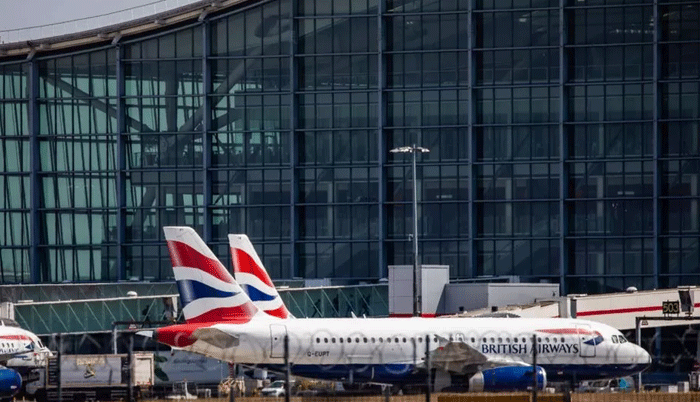 LONDON, March 31 (NNN-AGENCIES) — Heathrow airport has said that some passengers may face longer queues to get through security during the Easter holiday period after it was unable to strike a deal with security worker unions over pay.
More than 1,400 security officers in the Unite union, who work for Heathrow Airport, are going ahead with a ten-day strike beginning on Friday. Eleventh-hour talks on Thursday broke down without a resolution. It threatens disruption at the UK's largest airport at the start of the Easter school holidays.
The strike involves security guards at Terminal 5, which is only used by British Airways, and those who check cargo. Unite has accused the airport of a real-terms wage cut.
Heathrow said it had offered a 10% pay increase back-dated to Jan 1, plus a lump sum payment (of over £1000).
The airport says contingency plans will keep the airport operating. But these next few days are expected to be very busy as people get away on Easter holidays. And with staffing stretched, getting through security could take longer.
Ahead of the strike, Heathrow asked airlines to stop selling tickets and allow customers to change travel dates. British Airways pre-emptively cancelled 300 flights and Virgin Atlantic confirmed it had limited new ticket sales and introduced a flexible policy.
The strike reduces the number of security staff available to the airport on what is expected to be a very busy weekend.
The airport has said it has contingency plans to keep it operating "as normal" but it is likely it will take passengers longer to get through security.
Heathrow said it was deploying 1,000 extra colleagues and Heathrow's management team to assist passengers.
Heathrow is advising travellers to check the status of their flight before travelling to the airport, arriving at Heathrow no earlier than two hours before short-haul flights and three hours before long-haul flights, and being ready for security.
It says passengers will only be permitted to go through security with two items of hand luggage, to help the flow.
The aviation industry more broadly is under pressure from the government and the industry regulator to avoid a repeat of last year's Easter's queues, delays and cancellations, which were largely caused by staff shortages. — NNN-AGENCIES