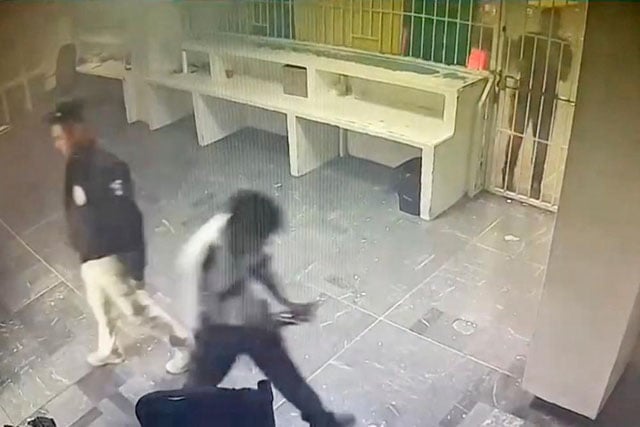 MEXICO CITY, March 30 (NNN-AGENCIES) — Mexican prosecutors announced a homicide investigation into the recent deaths of 39 migrants in a detention center fire, accusing the people in charge of doing nothing to evacuate them.
Authorities faced mounting scrutiny of their handling of the disaster after video surveillance footage appeared to show guards leaving as flames engulfed a cell with migrants locked inside.
An investigation was opened "for the crime of homicide and damage to property," though other possible crimes would also be considered, Sara Irene Herrerias, a prosecutor specializing in human rights, said.
"None of the public servants or the private security personnel took any action to open the door for the migrants who were inside," she told reporters.
Eight people had been identified as allegedly responsible for the failure, Security Minister Rosa Icela Rodriguez said at the same news conference.
Those include two federal agents and a state immigration official, as well as five members of a private security company.
Prosecutors have already requested several arrest warrants, Herrerias said.
President Andres Manuel Lopez Obrador earlier vowed there would be "no impunity" over the tragedy in Ciudad Juarez near the US border.
"We will not hide anything," he told reporters.
Those found to have been responsible for "causing this painful tragedy will be punished in conformity with the law," he added.
Lopez Obrador said Tuesday that the migrants were believed to have started the fire themselves in a protest against deportations.
In the video, whose authenticity was confirmed by the government, three guards seem to hurry away leaving migrants in their cell as flames spread and smoke rapidly fills the building. — NNN-AGENCIES