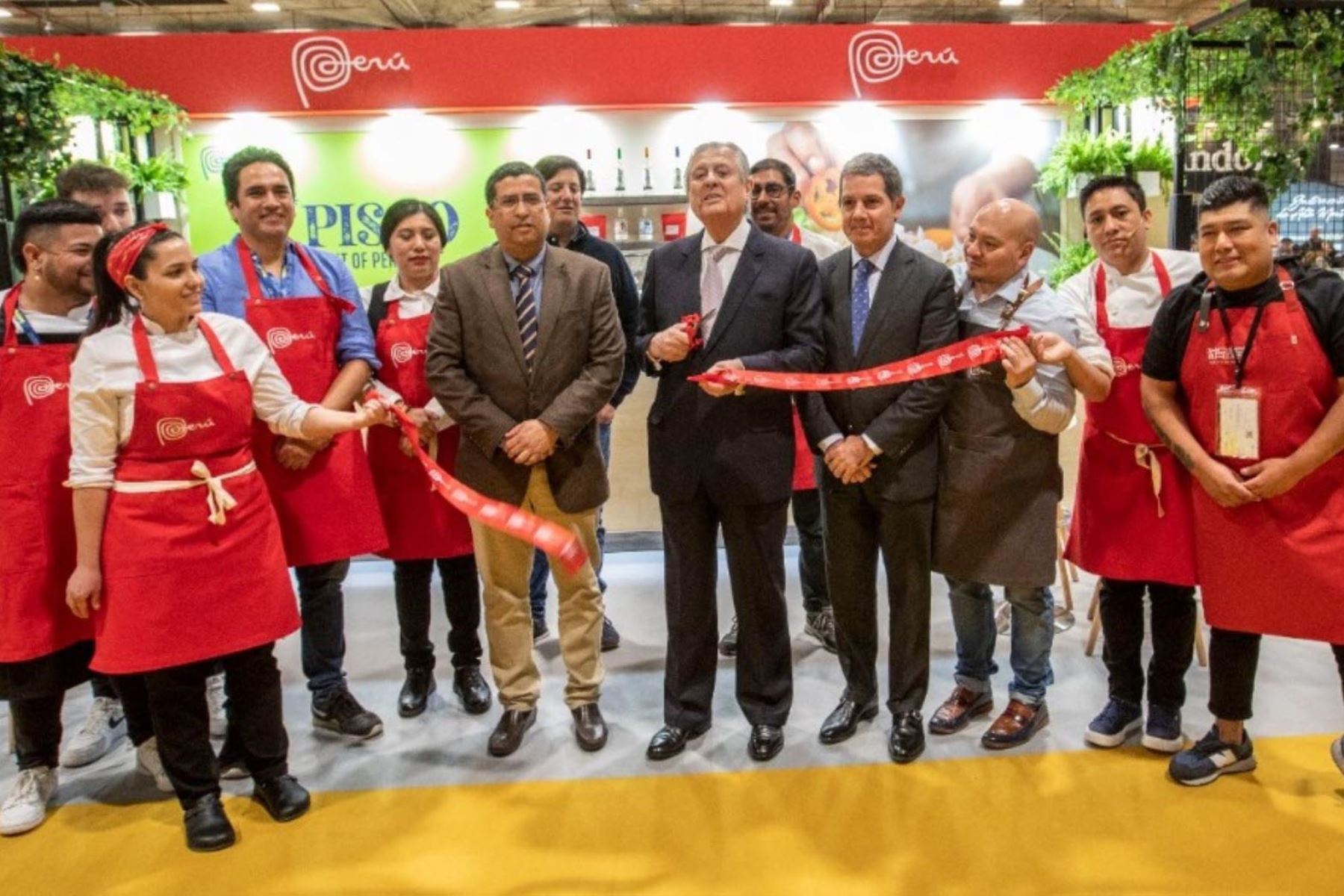 MADRID, Jan 25 (NNN-ANDINA) — Peru participates at Madrid Fusion 2023 —the most important gastronomic event in Spain— highlighting the great work carried out by Peruvian entrepreneurs and chefs who have chosen the Iberian country as a place to develop their culinary talent.
According to Peru's Exports and Tourism Promotion Board (PromPeru), the South American nation takes part in this year's edition with great expectation and after two years of absence.
During three days of participation, Peru will show its full potential through different gastronomic samples in six categories (Seafood, Andean, Amazonian, Chifa, Nikkei, and Creole) with tastings provided by 16 Peruvian restaurants based in Spain.
The Peruvian pavilion offers tastings and puts emphasis on the versatility and exceptional aroma of each of the strains used to make Pisco, as well as specialty coffees from different regions in Peru, prepared by mixologists and baristas present in the Spanish capital.
It is worth noting the presence of Virgilio Martinez, a Peruvian chef and owner of Central —a Lima-based eatery that was recently named the second-best restaurant in the world— who gave a talk at the event.
Peru participates at Madrid Fusion as part of PromPeru's tourism and commercial strategy at a time of great gastronomic consolidation, which has led it gain great recognition worldwide.
The best of Peru's exportable supply includes fruits, vegetables, seafood, Pisco and specialty coffee, among other products.
Regarding the gastronomic tourism —thinking in the medium and long term— it is focused on non-crowded destinations, as well as on rural, safe and harmless, healthy and nutritious environments.
This type of tourism is ideal to strengthen the recovery of the sector, boosted by the close relationship between Peruvian gastronomy and national identity.
The tourism promotion agency stressed that Peruvian gastronomy has competed with the highly acclaimed Spanish cuisine and has managed to earn a place in the palate of Spanish people. — NNN-ANDINA