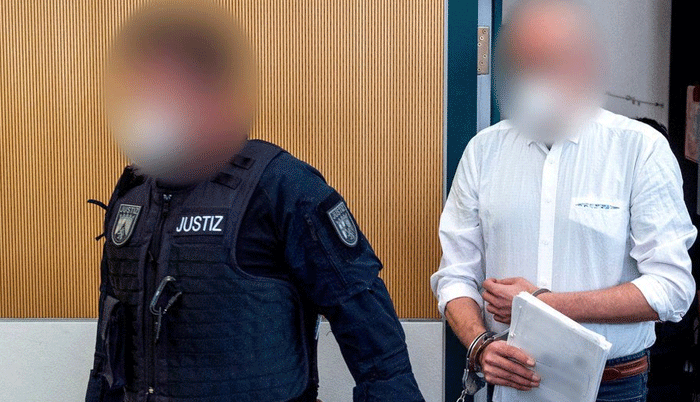 Bernd W's last name is protected under German privacy laws
 TRIER (Germany), Aug 17 (NNN-AGENCIES) — A German man who drove his speeding car through a pedestrian area in the city of Trier, killing five people, has been sentenced to life in prison.
The attack in December 2020 killed a nine-week old baby, her 45-year-old father and three women aged between 25 and 73. Several others were injured.
Bernd W, now 52, who had been drinking before the killings, was also ordered to undergo psychiatric treatment.
Local media reported that W, whose last name cannot be disclosed under German privacy laws, was convicted of five counts of murder and 18 of attempted murder.
A psychiatrist's report, presented at the trial, suggested he suffered from paranoid schizophrenia, according to German broadcaster DW.
The man's lawyer said he was considering whether to appeal against the sentence.
German police said at the time of the attack they believed it was deliberate, but they were not working on the assumption it was politically or religiously motivated.
During the rampage, which began at about 13:45 local time on Dec 1, the suspect drove for 1km "hitting people at random on his way" before being stopped by a police car, Trier police spokesman Karl-Peter Jochem said the following day.
Residents of Trier, a city of some 110,000 people in western Germany, were left shocked. A Christmas market that is usually held in the area had been cancelled because of the Covid-19 pandemic, but shops were open.
The case brought back memories of a 2016 attack in Berlin when a hijacked truck was driven into a Christmas market, killing 12 people and injuring dozens of others. — NNN-AGENCIES